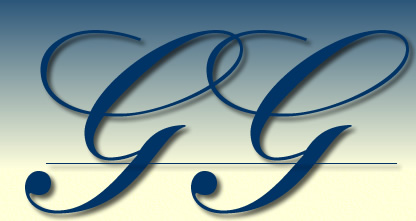 Gary Gekow
Employment Workshops & Career Services
Testimonials

Library Invites Employment Specialist to Help Wayland Job Seekers
by Brooklyn Lowery, Wayland Patch
Gary Gekow said he believes the job landscape is getting better, but it certainly hasn't recovered to the pre-recession glory days.
Gekow watches the changes in the job marketplace from the perspective of a coach, a coach who has devoted the past three years to helping people of all backgrounds find jobs in the murky world of post-Recession, Internet-driven job searches.
---

Don't Be Afraid to Try Something New, Hiring Expert Counsels
by Raymond Beltran, East Providence Patch
Don't be afraid to try something new—and something you love.
That's some of the advice facilitator Gary Gekow provided to 12 participants who gathered at Weaver Library Monday night for a workshop designed to help local residents find employment. During the two-hour session, Gekow led the group through the must-knows of finding employment or changing careers.
---

Help for Job Seekers at Thayer Public Library
by Ellen McCurdy, Braintree Patch
Gary Gekow began doing career workshops almost by accident. A senior employment specialist for over 23 years, Gekow agreed to what he thought would be a small one-time workshop at the Stoughton Public Library.
The place was packed and he got "phenomenal feedback," Gekow said. Recognizing the need and the interest, he now has a full repertoire of workshops, on topics such as resumes and cover letters, interviewing, online job search, changing careers and salary negotiation.
---
I have regularly used Gary's recruiting services for ten years, 1998–2008, and for all those hiring efforts I can honestly state Gary never wasted my time. His approach was always thoughtful, thorough, and per my specifications, and his screening of candidates before deciding which resumes to send me virtually guaranteed that his referrals warranted very serious consideration. Gary's professionalism, humanity, and warm personality made our work interactions enjoyable and productive, and are why we are still friends today.  It is with pleasure and complete confidence that I recommend Gary to both job seekers and hiring managers.
Jeremy Bromberg
President, Bromberg LLC

---
I relocated to Boston from upstate New York and was quickly referred to Gary. Within  one week he met with me, created my resume, thoroughly prepared me for an interview and even marketed my background to one of his clients who hired me right after the very first meeting.
 
Brie Valant
Director of Operations, Brandon Capital
---
I have worked with Gary on three occasions since 2001. Each time, he has coached me through the interview process and introduced me to my future employers. Most importantly, he has always kept my best interests in mind. I know that he will never present an opportunity unless it is a good fit. Gary is genuine, sincere and committed to his craft.  I would enthusiastically refer his employment services to anyone seeking a new opportunity. You will be well served.
 
Scott Sanel
Business Development Representative, ATG